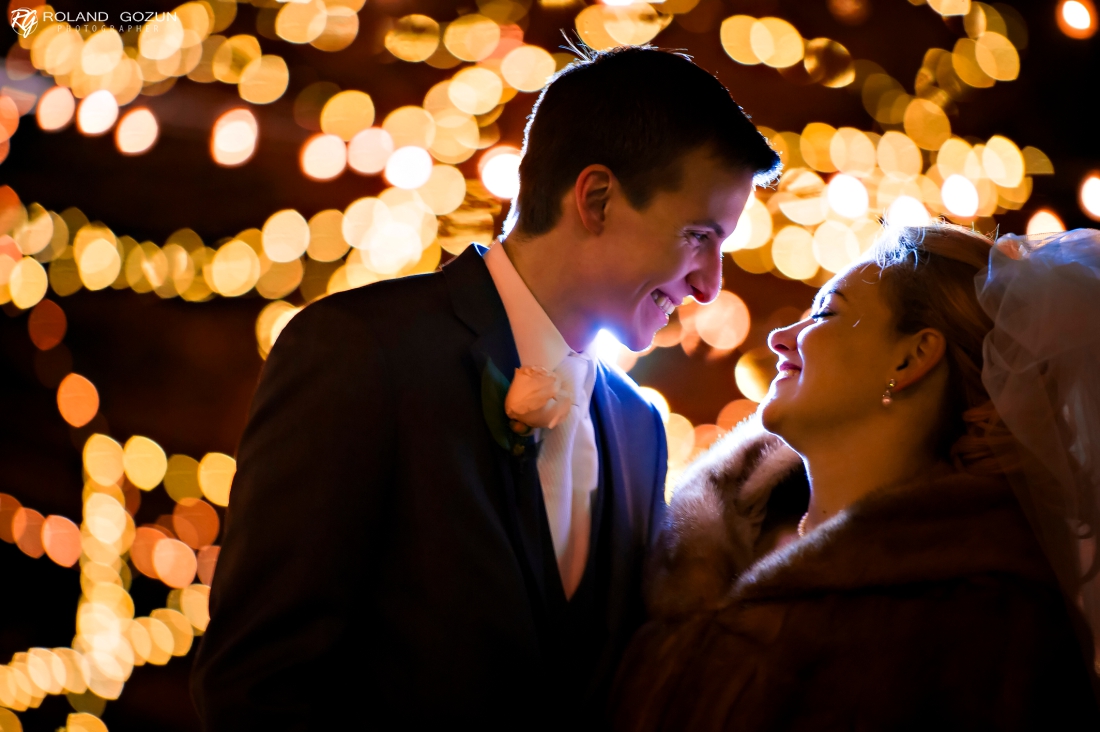 City Gate Grille Naperville Wedding
It was a sunny day; is it?  Instantly, we got rain, snow, sleet, and lots of wind–seems like a blizzard in April?  Maybe not–wait, it just veered again–and now a bright sun with snow?  Chicagoland had a bit of an identity crisis due to fluctuating weather.  So weird, yet it's perfect.  The bride wished for snow, and she got it.  Surely, we got the essence of it during the couple's first look: what a blessing!
It's true that every wedding is unique  in its own way.  For starters, when we entered Paige's prep room to greet them, we were overcame with a wave of positive energy, from both Paige and everyone else in the room.  We felt instantly that this was going to be a special day.  Paige and Brandon are amazing couple and it was such a joy to not just photograph them, but just be in their presence.  They are SO incredibly in love with each other and both share a zest for life and adventure!  Both sets of families were so incredibly warm and friendly too.  It was so great to see families who were so connected with each other and didn't mind'showing it!  It was such a fun and uplifting atmosphere the entire day.  Then add Hotel Arista and City Gate Grille in Naperville to the mix!  These venues are perfect for two people to get married under.  The ceremony was emotional–I don't think there was a dry eye in the  house.  It was truly a magical day, and we felt incredibly honored to be the one to capture it!  A sincere thank you and congratulations to Paige and Brandon, you guys ROCK!
Bride and Groom: Paige + Brandon
Ceremony: Hotel Arista
Reception: City Gate Grille
DJ/MC: Rick Medel
Florist: Wedding Flowers by Russ Phillips
Cake: De Etta's Bakery
Make-Up: Spellbinding Color Concepts; Jules Fleming
Paige + Brandon's Engagement
---
---