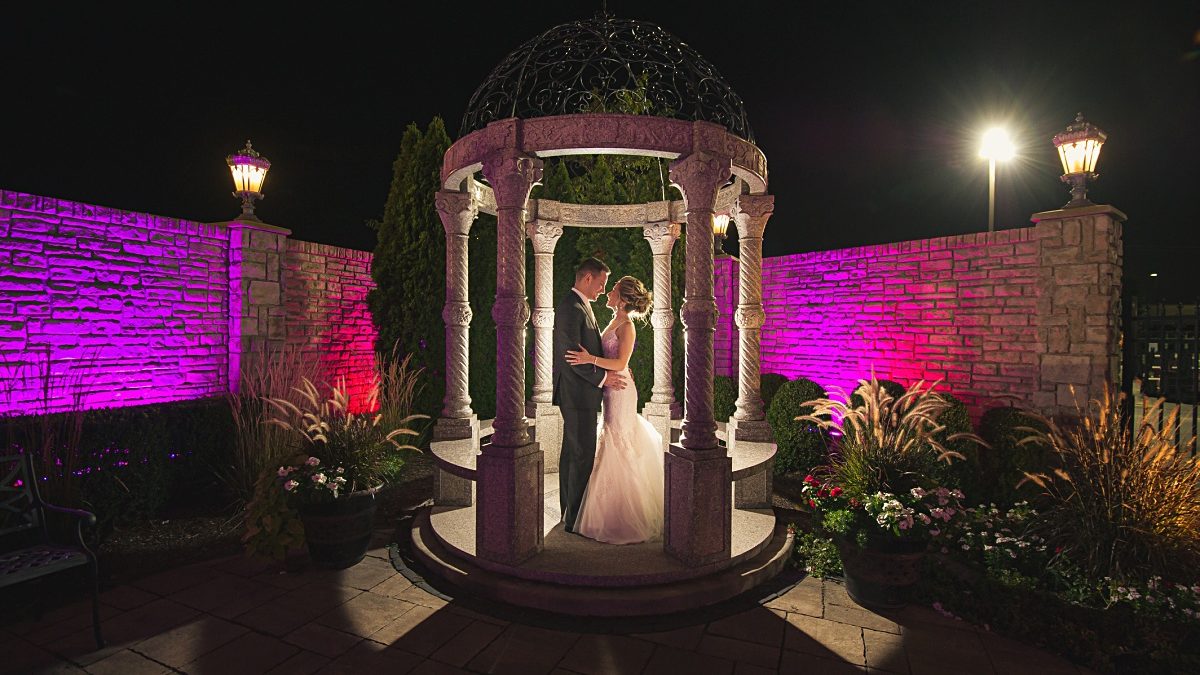 Angela and Joe's Wedding: A Day of Everlasting Love
Ceremony: SS. Cyril & Methodius Parish
Reception: Tuscany Falls Banquets
Videographer: Allan Niño Films
Florist: Catherine's Garden
Bridal Dress: Stella York
Bride & Groom: Angela & Joe
Angel and Joe celebrated their everlasting love in a beautiful wedding ceremony at the historic Ss. Cyril & Methodius Parish in Lemont, Illinois. The joyful day continued with a lavish reception venue at the elegant Tuscany Falls Banquets in Mokena, Illinois. The couple and their loved ones rejoiced, creating unforgettable memories amidst the venue's stunning décor and exquisite catering. Indeed, it was a day filled with love, laughter, and contentment, marking the onset of Angel and Joe's beautiful journey together.
---
---
Welcome to the love story of Angela and Joe, a tale of two hearts intertwining into one. Their special day was a celebration of love, unity, and eternal commitment, encapsulated within the enchanting setting of the Ss. Cyril & Methodius Parish, and the Tuscany Falls Banquets. This blissful occasion, marked by joyous laughter, heartfelt vows, and unforgettable memories, is the perfect introduction to their lifelong journey. Join us as we delve deeper into these amazing moments that marked the beginning of Angela and Joe's happily ever after.
Pre-Wedding Nostalgia: A Morning Filled with Love, Laughter, and Anticipation as Angela Gets Ready
As the morning sun cast a warm glow on Angela's home, anticipation and excitement filled the air. Angela's parents were filled with an emotional mix of pride and nostalgia as they prepared for their beloved daughter's wedding. Radiant as ever, Angela embarked on the transformation into a beautiful bride. Surrounded by her devoted bridesmaids, her home resonated with giggles, shared memories, and comforting reassurances. Each bridesmaid, donning dresses of soft Lavender pastels, perfectly complemented Angela's ethereal aura. Laughter echoed as they helped each other with their makeup, fixing stray curls and adjusting their dresses in their room. Amidst the flurry of activity, there were moments of stillness as they paused to appreciate the love and friendship that bound them. These intimate moments, cherished forever, heralded the beautiful start of Angela's day of union.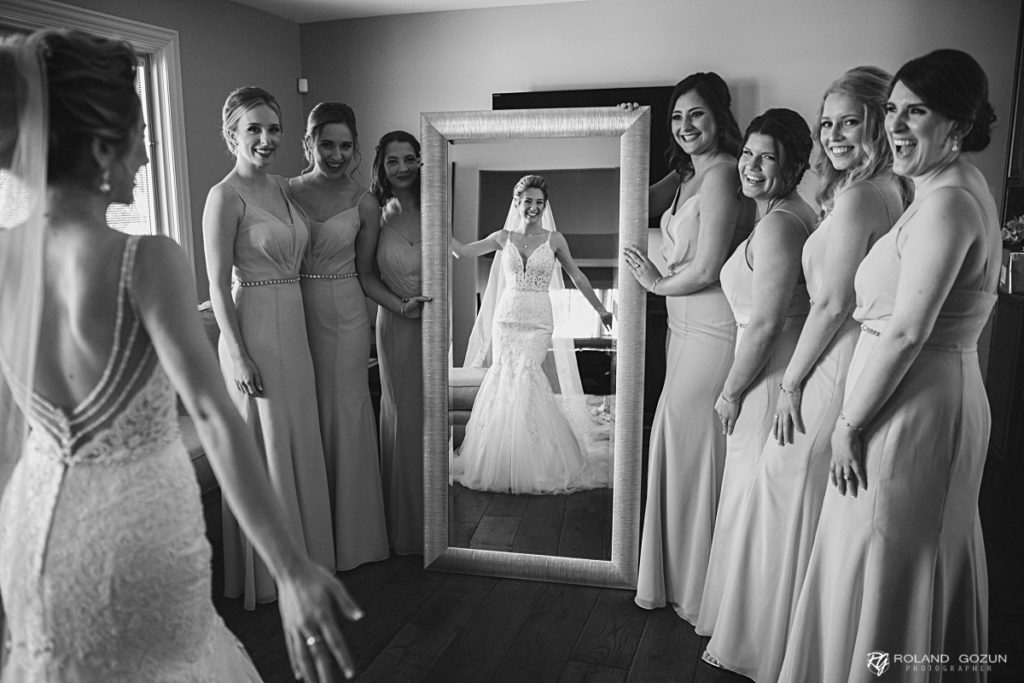 A Symphony of Love and Camaraderie as Joe Gets Ready
Over at Joe's home, a similar atmosphere of camaraderie and anticipation prevailed. Looking dashing and composed, Joe was surrounded by his loyal groomsmen, each eager to join his journey toward marital bliss. Their attire, a flawless ensemble of crisp suits and matching ties, reflected their unity and respect for the ceremony. Conversations filled with nostalgia, friendly banter, and advice echoed through the air, creating a symphony of brotherly love. Amid the laughter and light-hearted teasing, there were moments of profound connection, with each groomsman imparting their best wishes for their friend. These cherished moments painted a vivid picture, perfectly setting the stage for Joe's transition from bachelorhood to matrimony.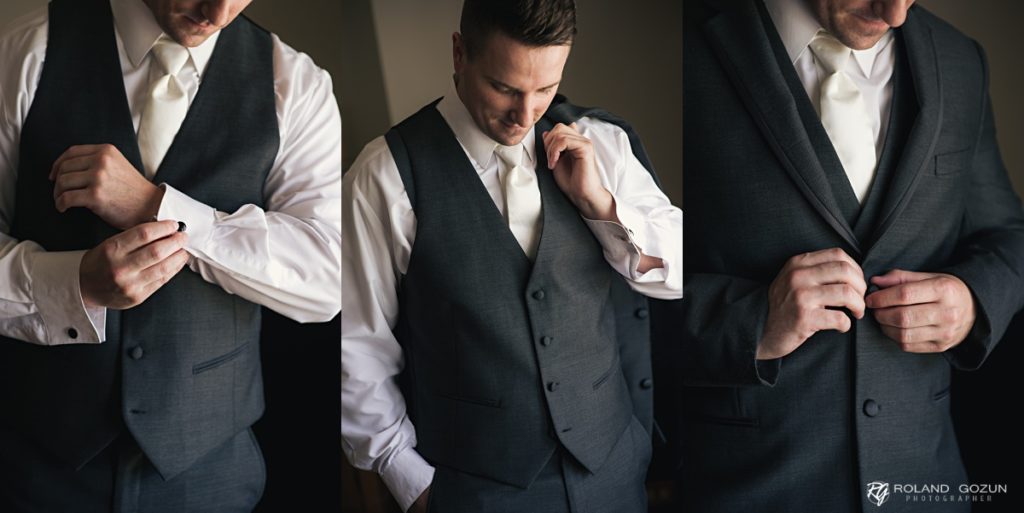 The Majestic Wedding Ceremony at Ss. Cyril & Methodius Parish
Ss. Cyril & Methodius Parish is an emblem of rich history and architectural grandeur nestled in the peaceful town of Lemont. As you enter its majestic doors, you're greeted by a sanctuary radiating divine serenity. The Parish's beautifully preserved stained glass windows cast a kaleidoscope of colors across the intricate wooden pews, creating a respectful and inviting atmosphere. The high, vaulted ceilings echo with the harmonious toll of the bells, adding a melody to the tranquil silence. Here, Angela and Joe pledge their love and commitment to each other, their vows resonating in the hallowed halls of this remarkable church. Indeed, the Ss. Cyril & Methodius Parish provided a breathtaking backdrop ceremony for a day as unique as their wedding.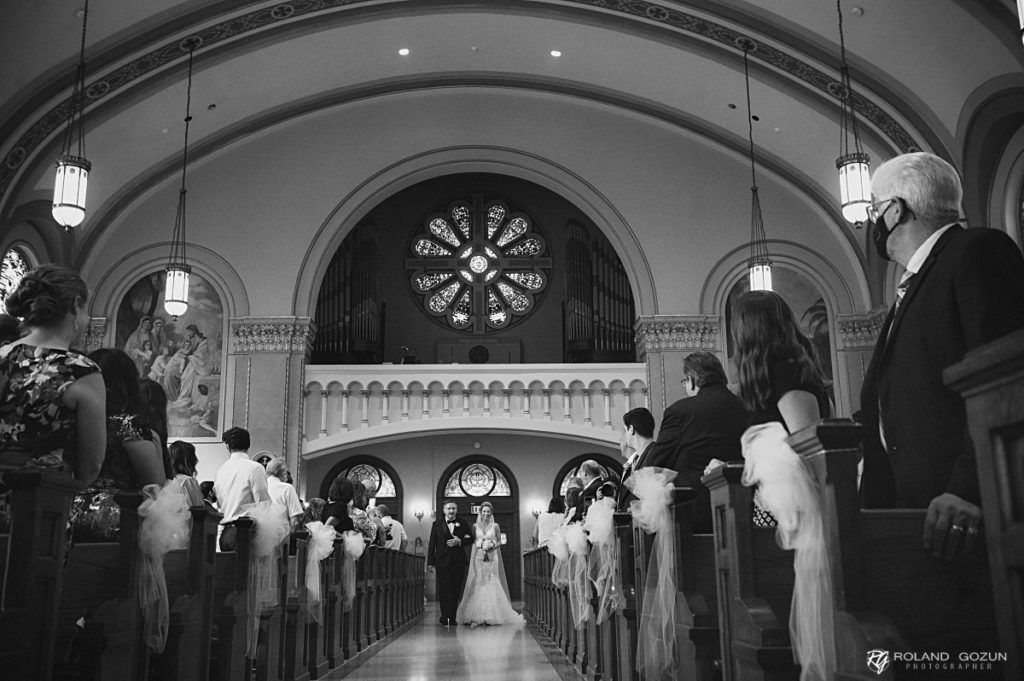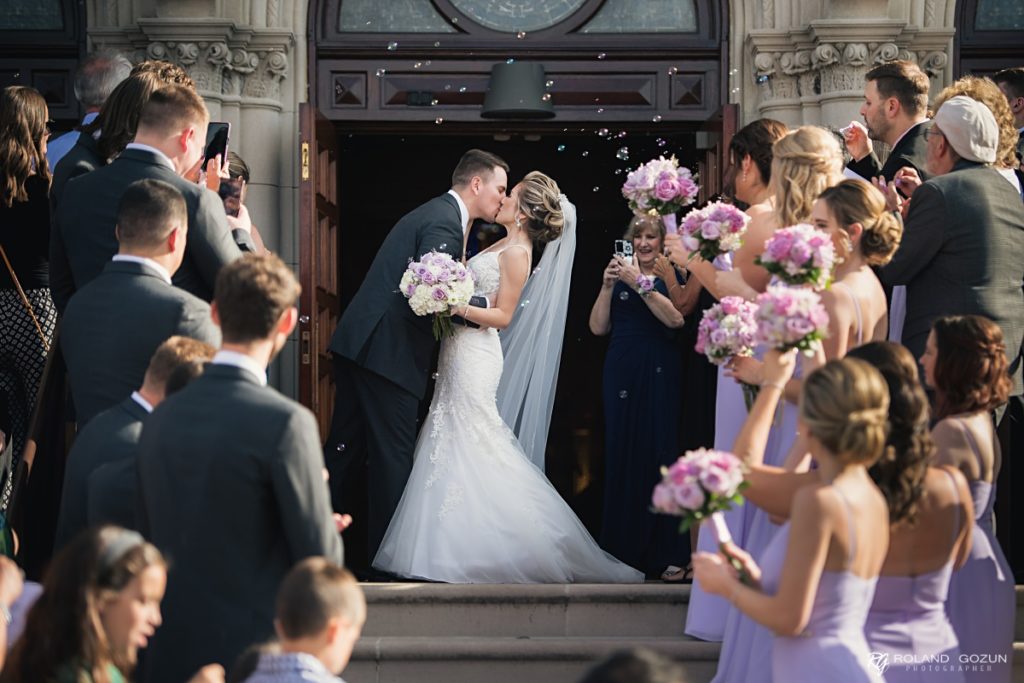 A Walkthrough of the Elegant Tuscany Falls Banquets Events Venue
Planning weddings are an intricate process, and imagine planning your wedding at a venue like Tuscany Falls Banquets Events, where a dedicated team of professionals meticulously handles weddings. The venue prides itself on its impeccable service, committed to providing personalized service to each guest, ensuring an unforgettable experience for all.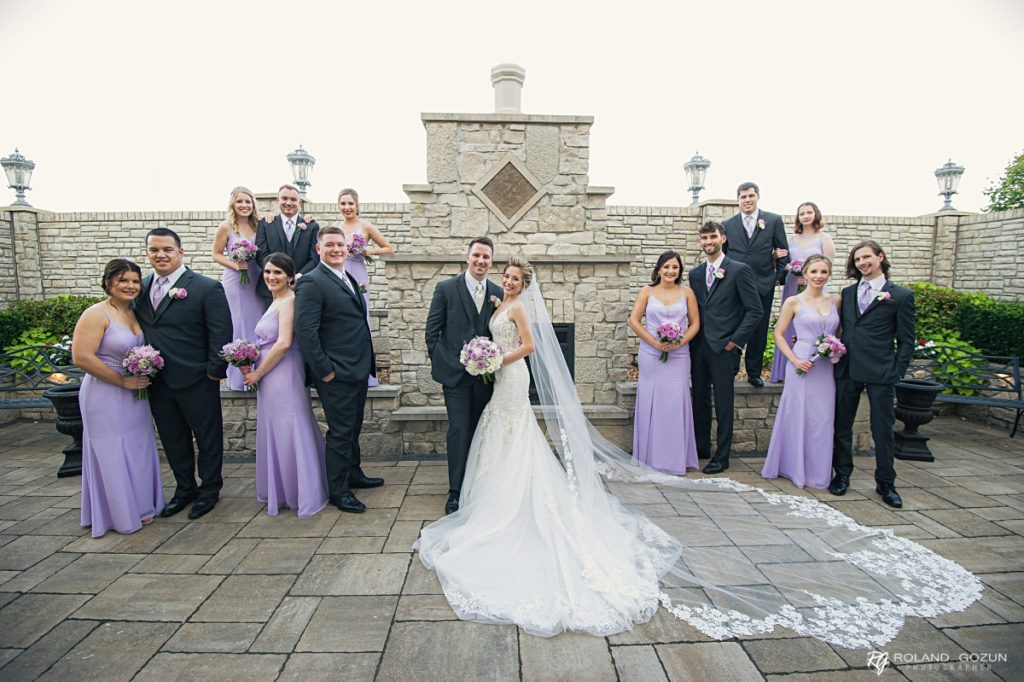 Upon entering the amazing entrance to Tuscany Falls Banquets, one is immediately enveloped in a world of elegance and sophistication. The stunning newest wedding venue in the Chicagoland area, nestled amidst lush greenery and landscaped courtyard gardens, exudes a romantic and enchanting atmosphere. While other reception venues offer charm and elegance, Tuscany Falls distinguishes itself with its remarkable blend of sophistication, intimacy, and unique personal touches of the dedicated team that truly make all their events, especially a wedding, unforgettable. As you traverse its grand halls, you are greeted by opulent chandeliers hanging from the high ceilings, their twinkling lights dancing on the polished marble floors below. Each room is tastefully adorned with intricate tapestries and plush furnishings, paying homage to the timeless allure of Tuscany. The expansive ballroom, with its high ceilings and floor-to-ceiling windows, offers panoramic views of the verdant surroundings, adding to the charm of any celebration. State-of-the-art facilities seamlessly blend with the venue's classic aesthetics, ensuring every event detail is precisely catered to. Tuscany Falls Banquets Events, a recipient of a premier award for its exceptional services and breathtaking ambiance, has rightly earned its reputation as an ideal venue destination for unforgettable weddings and events. This is where Angela and Joe, surrounded by their loved ones, danced the night away, their laughter and joy echoing through the halls of Tuscany Falls Banquets Events. Indeed, it was the perfect host for a reception filled with love, laughter, and lasting memories.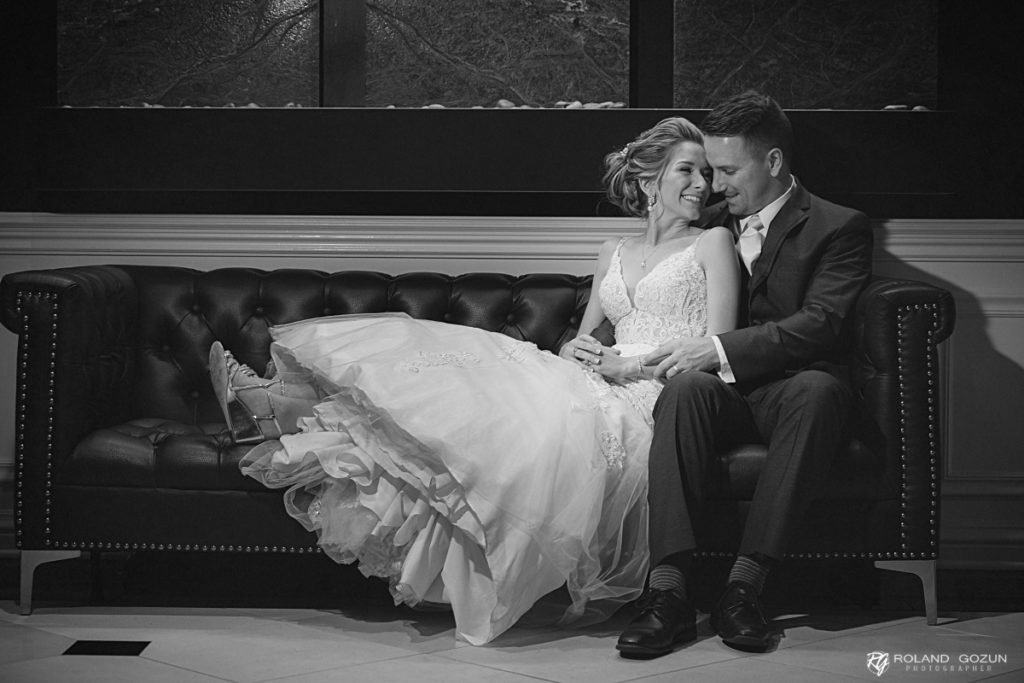 Highlights from the Wedding Reception
The beautifully landscaped courtyard of Tuscany Falls Banquets, with its vibrant blooms and serene fountains, served as the ideal backdrop for Angela and Joe's photos. At the same time, guests mingled at the bar and enjoyed cocktail hour in the adjacent courtyard, basking in the warmth of the setting sun. The cocktail hour at Tuscany Falls was a lively interlude, allowing guests to mingle and enjoy a variety of exquisite wine beverages at the bar, hors d'oeuvres, and exquisite food before the reception festivities commenced. The cocktail hour was indeed a delight for the senses. The space was abuzz with the gentle clink of glasses and the murmur of animated conversations of all their guests.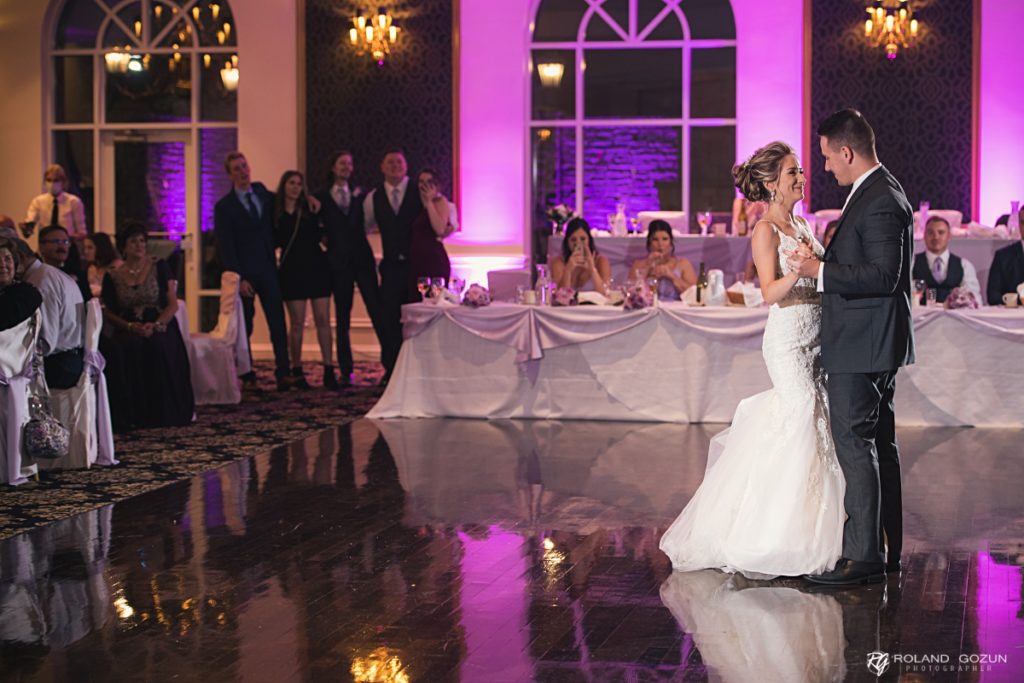 The reception at Tuscany Falls Banquets exuberantly celebrated Angela and Joe's love story. The dinner served at the reception was a culinary masterpiece, featuring a diverse array of food that catered to the varied palates of the guests, making it an unforgettable part of the evening's festivities. It all began with their first dance, a moment that left everyone spellbound on the dance floor. As they swayed to their favorite tune, their love for one another was palpable, reflected in their entwined hands and locked gazes. The radiance of their joy, amplified by the shimmering chandeliers, filled the room with an infectious warmth.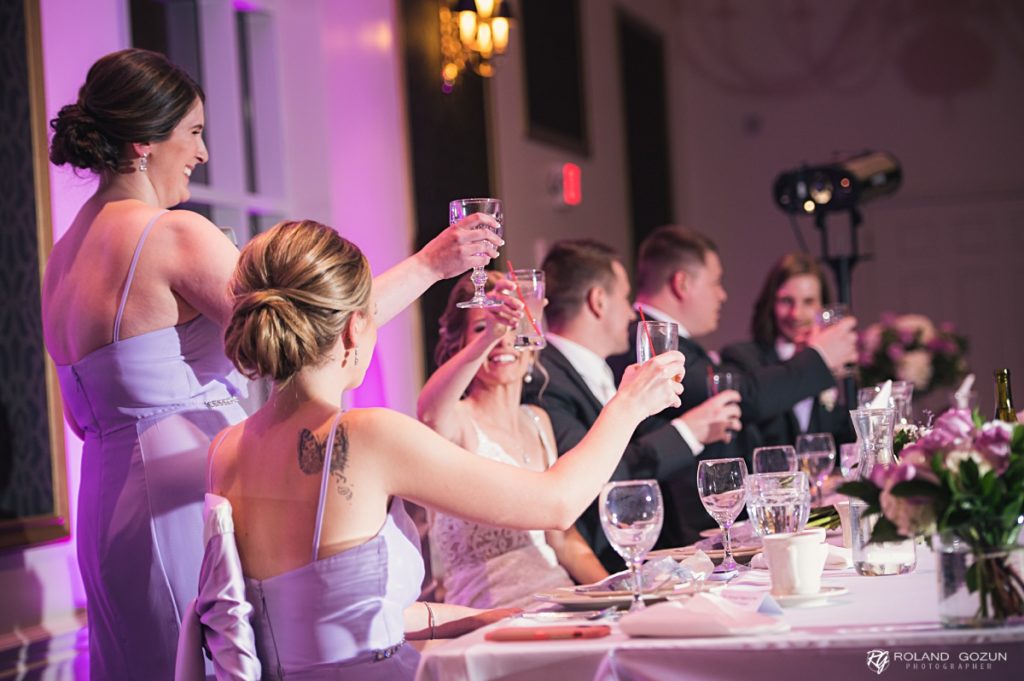 Following the dance, the toast commenced. Friends and family rose to their feet, glasses sparkling with the moment's enthusiasm to honor the newlyweds. Laughter and well wishes echoed through the banquet hall, a testament to the couple's beloved place in the hearts of their community.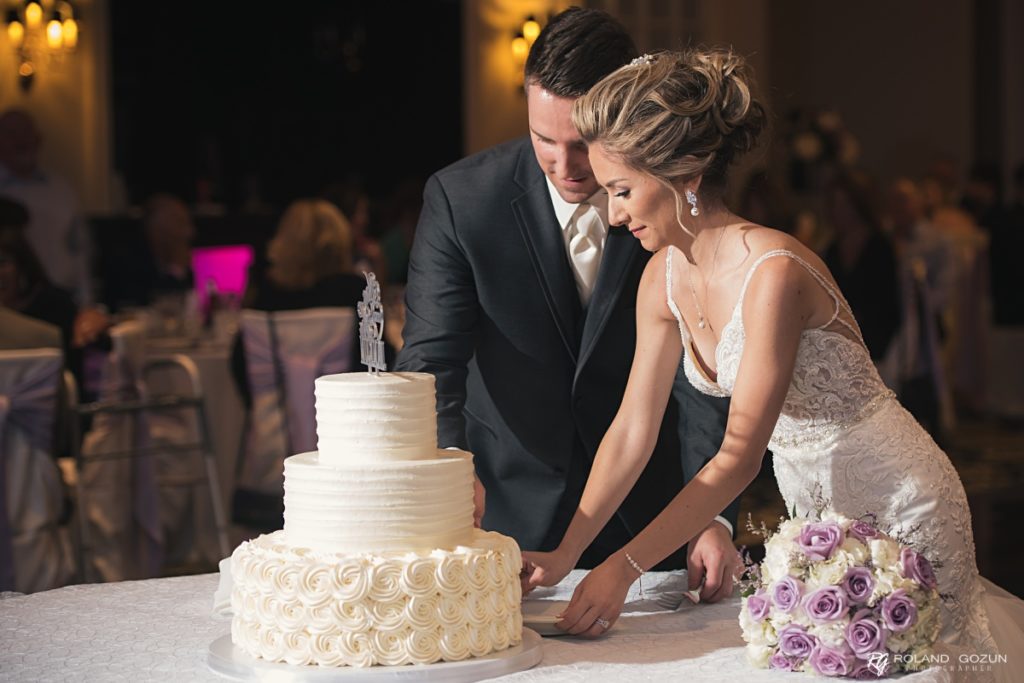 Finally, the cake-cutting ceremony brought another wave of delight. The cake, as exquisite as the banquet venue itself, was a sight to behold. With the first slice, Angela and Joe shared not just a piece of cake but a symbol of their shared future—sweet, rich, and filled with promise. Indeed, these highlights from the reception painted a picture of a wedding event that was as delightful as it was memorable.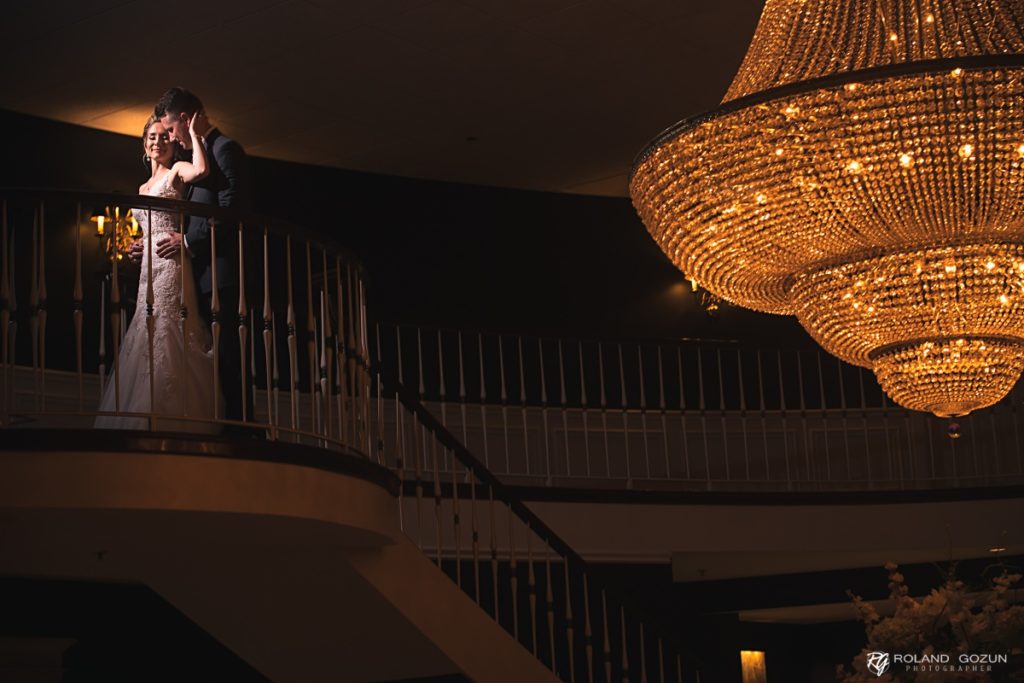 Reflections on a Perfect Day
As the day drew close, all present reveled in the warmth of the beautiful memories created. Angela and Joe's wedding was not just an event but a profound experience that left an indelible mark on the hearts of all their loved ones. The enchanting venues, joyful celebrations, and heartfelt moments made it a day that encapsulated the essence of true love. The event coordinators at Tuscany Falls Banquets Events outdid themselves, paying attention to every minor detail, ensuring Angela and Joe's wedding was not just an event but a cherished memory that all the guests would remember fondly for years to come. The bride and groom, radiant with happiness, etched their union into the annals of time with an event as stunning as their love story. This day will forever be cherished as a testament to their enduring love and a celebration that transcended the ordinary to touch the realms of the extraordinary. Indeed, their wedding was a beautiful event that illustrated the power of love and the joy of togetherness. To ensure your special day is as magical as Angela and Joe's, I recommend you book Tuscany Falls, where every event becomes an unforgettable memory.